KCA Locksmiths
KCA Locksmiths has been working in MD Area from more than the previous 15 years. As one of your best company in Clinton MD, we know the importance of giving an affordable, dependable, and safe locksmith to the community at Clinton MD. We always go an extra mile for providing the high-quality locksmith service that society deserves. We are insured, experienced, licensed, and bonded for your safety and comfort. These are enough reasons for trusting us. Our customer service experts are always available to serve you as well as your family instead of focusing on the work. We also provide the best customer service and ensure that all kinds of commercial, residential, and automotive needs are met.
Around the Clock Locksmith MD
KCA Locksmiths is proudly the leading service provider for the locksmith as well as security needs in Clinton MD as well as surrounding areas. Our excellent services are backed by both genuine considerations as well as experience. We promise to provide the best locksmith services to both businesses as well as residents.
About our MD locksmiths
Our team of insured, experienced and licensed locksmiths at KCA Locksmiths in the MD Area meets all the criteria. We built up an appreciated reputation for affordable rates, dependability as well as quality services. Whenever you need a reliable locksmith just give us a call. We understand that issues with locks and keys can happen anytime, anywhere, and with anyone. Actually, it is more essential to get the quick and on-time help of an expert locksmith at night than it is during the day. Whenever you give us a call you can expect the best service whether it's day or night.
Security - It's What We Stand For
With KCA Locksmiths you can expect the best quality service as well as installation of a few most famous security brands in the area. Moreover, all our work is carried out by an experienced and skilled locksmith expert. We provide premium but at a fair price. If you need help in accessing your vehicle, home or office you can call us today and find out about our reasonable rates.
We Provide 24 Hour Emergency Locksmith Near You
Our professionals at KCA Locksmiths can handle all kinds of locksmith needs. Our local locksmiths are experts in handling all kinds of emergency lockout situations. Therefore they can install, repair, or replace any kind of lock. Our goal is to ensure your security and safety. We understand the urgency of these situations and KCA Locksmiths promise that we will reach your location and help you in solving out your locksmith in an emergency.
KCA Locksmiths has provided around the clock advanced security solutions and locksmith services in the MD Area for more than the previous 15 years. We service everywhere in and around the MD Area. We offer a wide range of services including all lock systems, auto locks, safes, custom ironwork, gates, glass doors, access control, buzzer systems, Closed Circuit TV (CCTV), intercom systems and high-security locks.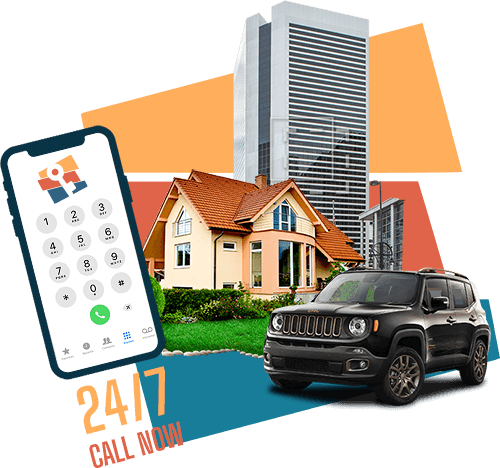 Old School Pros - Modern Methods
Ever since we Established our locksmith team, we always pushed forward and aspired to offer prime security and locksmith solutions to our valuable customers. Whether a simple lock-related work like lockout or lock replacement/installation/repair, rekey locks service, etc. or a more complex security solution like installing a security lock system, we've always done the best we can. You must always expect high skilled and well-trained locksmiths from our company - and that's what you'll get from us. They are all licensed, insured, and bonded. Trust only the real experts! If you're looking for the best locksmiths in the Maryland, the search is over - we are here! We are affordable, fast, and always available. Call now! 240-712-5725
Always There - 24 Hours 7 Days a Week
Need a locksmith close to you now? Emergencies always happen in the worst time of day, but one thing is for sure - you need Locksmith Clinton to be available whenever the problem occurs. You can count on our team at KCA Locksmiths to be available 24 hours a day, 7 days a week. In every business, for excellent and professional results, it's crucial to go the extra yard. The ones who offer more than everyone else - are the ones who stay on top of things. That's why our team at Locksmith MD is available non-stop, but also the quickest to arrive and solve your lock-related issue. We don't need more than 30 minutes to reach your location, no matter where in Maryland.